It's been a year plus that the 'NORMAL WORKDAY' has seen a revolutionary change. The companies, businesses, industries, educational institutions, etc. all had to adapt to a new environment of processing their work overnight. The dynamics of the business environments changed and led them to crisis management mode. The Covid-19 pandemic brought a severe disruption in the normal lives of people, businesses, etc. and the same will be a huge event of mankind in the modern history.
Before Covid-19 pandemic, the disruptions in businesses and works was due to technological advancement; but the post-pandemic has accelerated the transformation of workplace and work processes of our lifetime. The 'NORMAL WORKDAY' has become the 'NEW NORMAL OF WORK' or 'DIGITAL NORMAL' as said by few, and is definitely the 'NEXT NORMAL OF WORKING' remotely, digitally and online. The technologies today help our day-to-day work proceed successfully without any hindrances.
Here are the 5 trends that are shaping the work in 2021 and beyond –
1. Remote Working – Reinvention of Workplace
Remote Work is here to stay! Imagine going back to offices and doing shifts of 8 to 9 hours, getting stuck in traffic congestions, not carrying work home and having 3 to 4 hours family time post working hours and not relying anymore on technology to connect and collaborate? Are you ready, because I am not! The pandemic has changed the dimensions of work. The businesses were skeptical of remote working before the pandemic, but they understood that rapid change was the necessity of the hour and adapted to the process through technology overnight.
The flexibility, zero commute timing, digital transformation, etc. has given people a sense of work-life balance and time to focus on their well being and mental health. Employers who would not adapt to remote working, will see their employees flock away to other companies. According to Flexjobs findings, "an astonishing 65 percent of pandemic remote workers said they wanted to keep working from home and 58 percent even said they would look for a new job if they would have to return to the office. Only 2 percent said they would prefer to return, while 11 percent said that remote work was not essential for them. At a third of respondents naming it as their preferred mode of working, the hybrid model that combines office and remote work were also popular.
2. Tech-empowered Meetings & Trainings
Numerous organizations have invested heavily on the latest technologies and tools to increase the efficiency and effectively support the remote workforce. Video conferencing, AI & ML (Artificial Intelligence & Machine Learning) based platforms, collaboration tools, etc. have been the prime focus of the organizations.
Upskilling and Reskilling have become the priority for organizations post Covid-19 pandemic, because the remote workforce need to buck up to the competition and stay updated. AI and automation are going to be the game changers in how the employees learn new skills and technologies. Using the latest tech in meetings and training modules, the employees are provided with the requisite tools to solve day-to-day problems swiftly. The tech-empowered platforms are a boon to the current scenario of business processes.
Source: consultancy.eu 
3. Gig economy to upscale
Permanent Jobs are gained post successful completion of probation period in majority of the companies. Companies post pandemic are trying to save costs be it by reducing the overheads, replacing employees with lesser salaries or by reducing project costs. Topping the cost savior is the employment structure. HR sources told Moneycontrol that some 5,800 to 6,000 companies, primarily small and medium enterprises, are now hiring officials in the top management (CXO) level on a gig basis. These gigs last for three to 12 months depending on the type of company.
Gig economy as opposed to permanent employment, refers to freelancers, short-term contracts, etc. Most of the cases, the gig workers are paid higher than the permanent employees. iTrack, the World's First Industry-Academia eLearning Collaborative Platform™ offers a range of gig works to students. From projects to jobs, iTrack helps students grab opportunity and get a competitive edge over their peers. With risk of losing jobs, gig works is surely a win-win for everyone. India, which is reportedly now the second-fastest growing market for gig work in the world, has a huge potential to gain from new work practices.

4. Annual Goals to Agile Goals
Businesses have seen a huge disruption due to Covid-19 pandemic. Annual Goals are no longer the performance and competency metrics. The day-to-day changes in the current business environment, is changing the business needs frequently; making it important for employers and employees to focus on goals that can get quick results and drive in revenue. Goals are required to be adjusted  focusing on aligned efforts on business needs, while employees can deliver their best value to the organizations.
As stated in the article by People Matter, employees and managers should be on the lookout for opportunities to pivot with changes to business needs and be rewarded for identifying new ways to make a positive impact. Managers should be given the expectation, authority, and flexibility to tailor goal setting to the team and the individual as their work changes. Employee needs can't be adequately met in today's business environment using traditional performance management systems. Static performance reviews, annual goals, and infrequent feedback never really cut it before the crisis, but they certainly won't cut it now. It's time to make a change.

5. Employee Wellbeing – Building Adaptable & Capable Workforce
Employees are the biggest assets for any business. Without people, no business can grow. Without any denial, it's true that face-to-face human interactions are beneficial, but during these uncertain times, the social interactions have taken a back seat. A paper published by Harvard Business Review quotes that employees in the USA are reporting alarming levels of stress and fatigue, and the risk for depression has risen by 102% because of the Covid-19 pandemic.
Through technology, there needs to be a constant sense of connectivity and collaboration, ensuring the employees feel part of the team and organization, and not an individual contributor. This pandemic has alarmed the employers that their employees need to be healthy mentally besides being physically fit. Remote work has got to the nerves of the employees for various reason, at times making it a toxic work environment, and during this time it is important to ensure the employees are happy, satisfied and mentally healthy.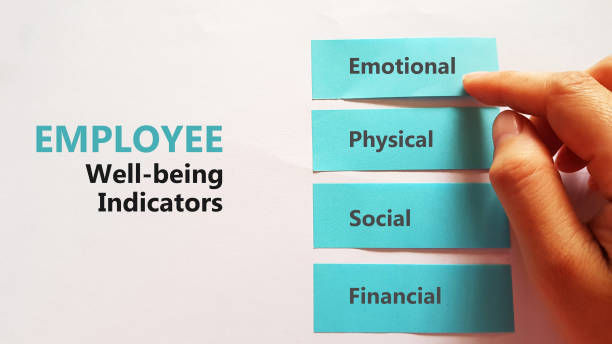 Summing Up
Work will never stop and change is the only constant! Last one year plus has been an uncertain and a tough time worldwide. Acting as catalysts for reform the above are just few trends shaping our workday and workplace in the near future and beyond. We can't go back to the times of traditional working culture. The fine line between the work and life has been completely eliminated. The hybrid model of work is the fact, our present and future. Adapting to it is all we can do and should do.
Thinking what lies ahead and calling this is the new normal, let's shift our focus to how can we positively adapt to the changes and believe in the newness and welcome the new work culture.